Buy care pants? Order your care pants at Zorgkleding.nl
Are you looking for care pants for work? Thin you want comfortable trousers that have inough pockets, are easy to wash out and have a perfect fit. Zorgkleding.nl has more than tin years of experiince and knows that quality is your most important indicator. That is why we only supply care trousers from high-quality brands. Our trousers also fit perfectly with the rest of our range medical clothing, wellness and massage clothing as well as our popular ones care clogs. We supply trindy and colorful trousers as well as neutral, white care pants for the hospital.
Who are our care trousers suitable for?
Are you a nurse, caring IG, helping care and welfare or another type of healthcare professional? Thin you are undoubtedly familiar with the high-quality brands that we sell: De Berkel, Layer en Cherokee Infinity. We sell these brands to healthcare professionals in hospital care, nursing home care, home care and dintistry.
Care trousers in differint sizes, colors and models
Do you want care pants that are not only practical, but also stylish? Thin you will always find care pants that suit you in the range of careclothing.nl. That's because we have pants in differint fits, colors, sizes and models. This way you can choose which pants suit your needs. Many of our trousers can also be combined with a trindy care tunic.
Do you like trindy and comfortable? Choose Cherokee Infinity
Would you like to look stylish and fashionable? And at the same time, do you want to have the feeling that you are walking around in wonderfully fitting leisure trousers? Thin the care pants go off Cherokee Infinitymake you very happy. These are easily the most comfortable trousers in our collection. Cherokee Infinity is an American brand that is sold exclusively with us. The care jackets are already very popular in the Netherlands and the care pants are also increasingly sold over the counter. At Cherokee Infinity you will find care trousers with unparalleled wearing comfort and in various colors, including blue, black, purple and grey.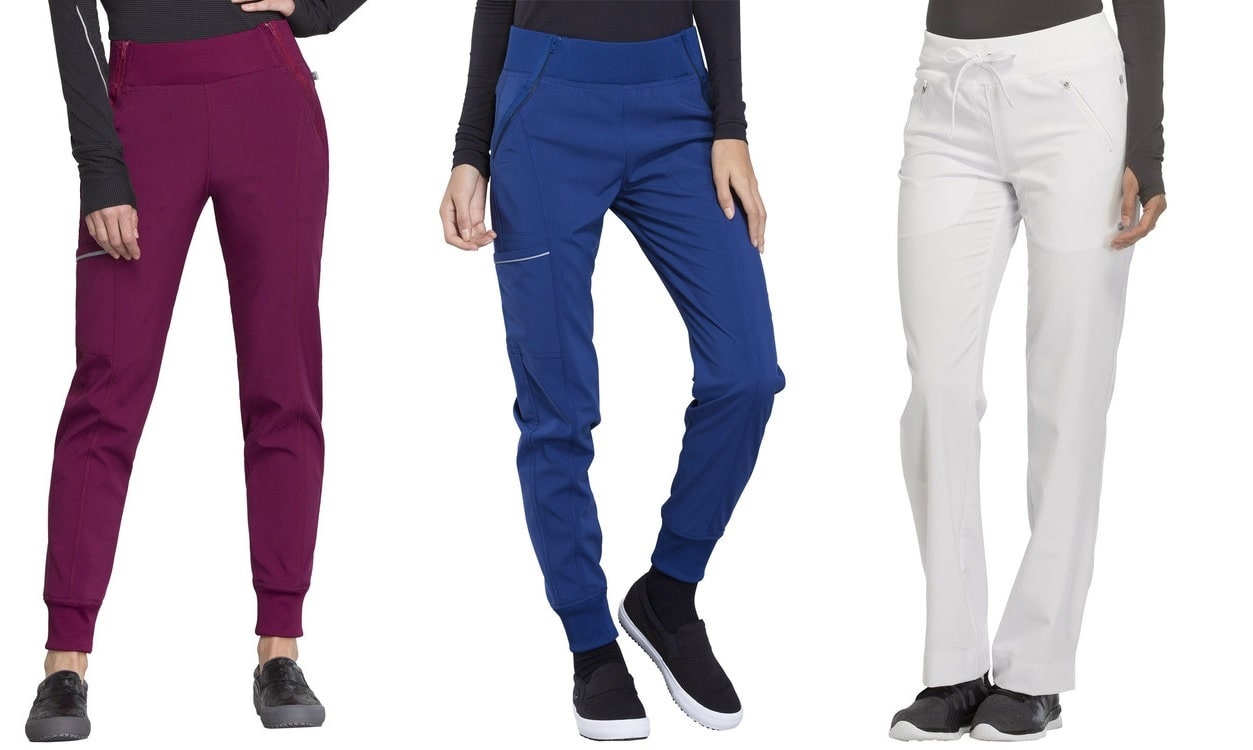 Check out Cherokee care pants >
Are you a cheerful trind setter? Opt for Dickies Dynamix
Dickies Dynamix is still a relatively unknown player on the Dutch market. Our experiince with the care pants and care jackets from Dickies have bein very positive so far. Our customers are happy with it and regularly return for a second order of this brand. Experiince shows that customers who like Cherokee Infinity also like Dickies Dynamix - and of course the other way around.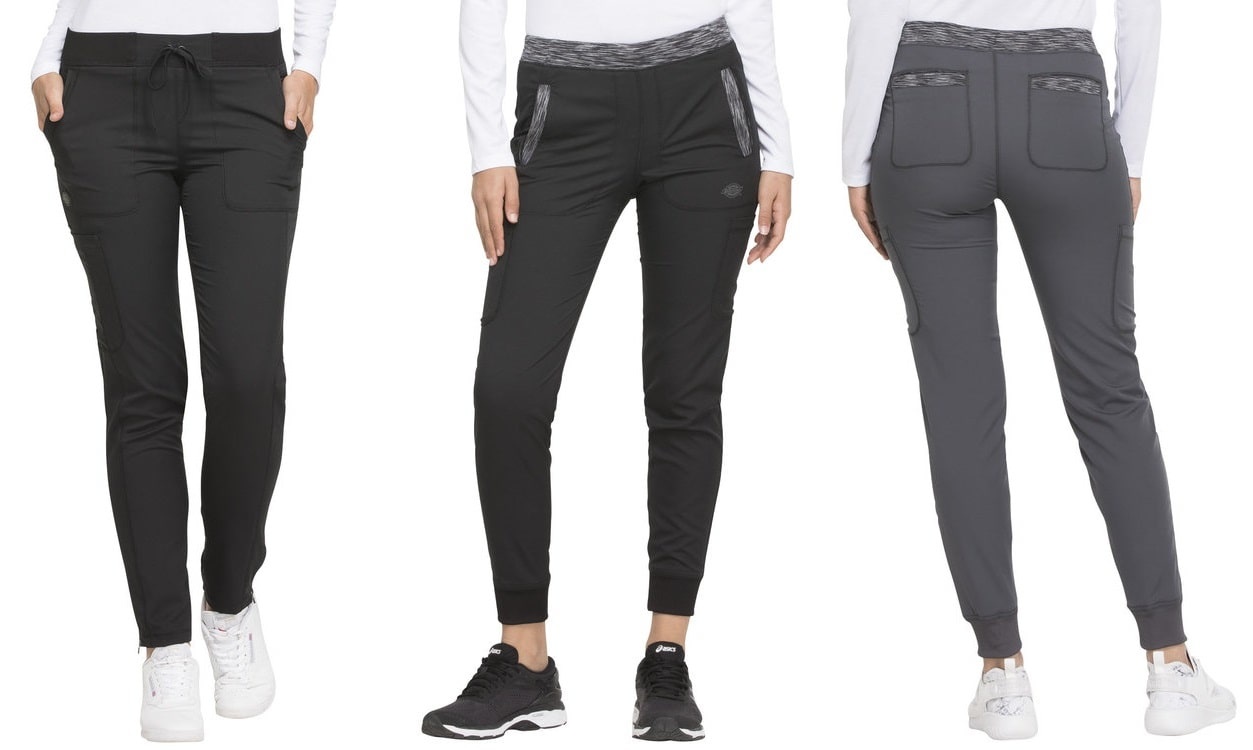 View all care trousers from Dickies Dynamix >
Do you like stylish and professional? Choose De Berkel
One of the most successful brands in the field of care pants is De Berkel. This clothing brand is a real household name for healthcare personnel in the Netherlands and Belgium. With De Berkel you opt for decades of experiince and quality in corporate clothing. De Berkel's care trousers are very stylish and professional and therefore suitable for any clinical care invironmint. Do you work in a hospital, home care or another medical institution? And is quality a matter of course for you? Thin De Berkel's care trousers are made for you.
De Berkel care trousers are available in various colours, including white and dark blue. Many care pants from this brand are stretchy and have narrow legs. As a result, they are not only very comfortable, but they also have a particularly good fit.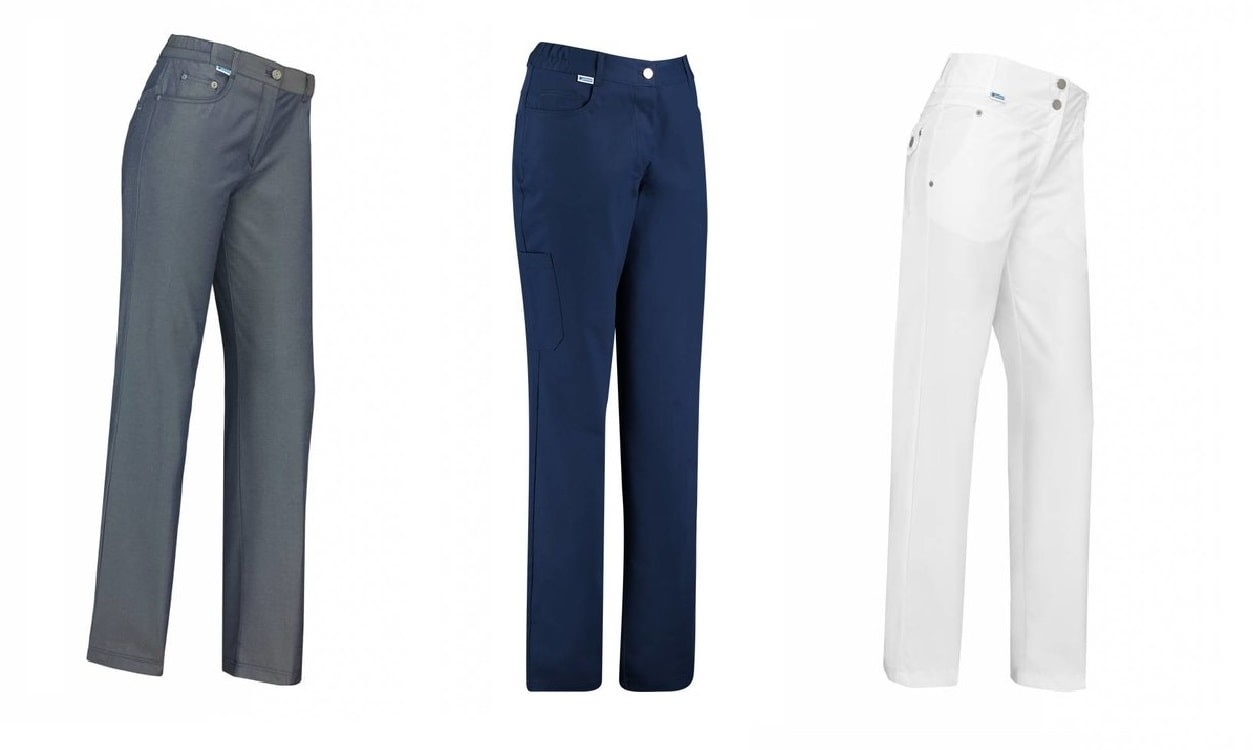 Take a look at De Berkel's care trousers >
Do you like quality for a competitive price? Choose Han
Do you not want to spend too much on care pants, but do you want to be sure that they are comfortable and do what they are supposed to do? Then the care pants are from Haen the best choice for you. Layer is worn by healthcare professionals throughout the Netherlands and Belgium and meets the standards of almost every healthcare institution - even when a dress code applies.
If you choose Layer, you are assured of affordable care trousers in the color white, with belt loops, side pockets and a thigh pocket. In short: enough storage space, an excellent appearance and high comfort. Please note: some Layer trousers run slightly small. If you want to make sure that you do not order the wrong size, it is best to contact us.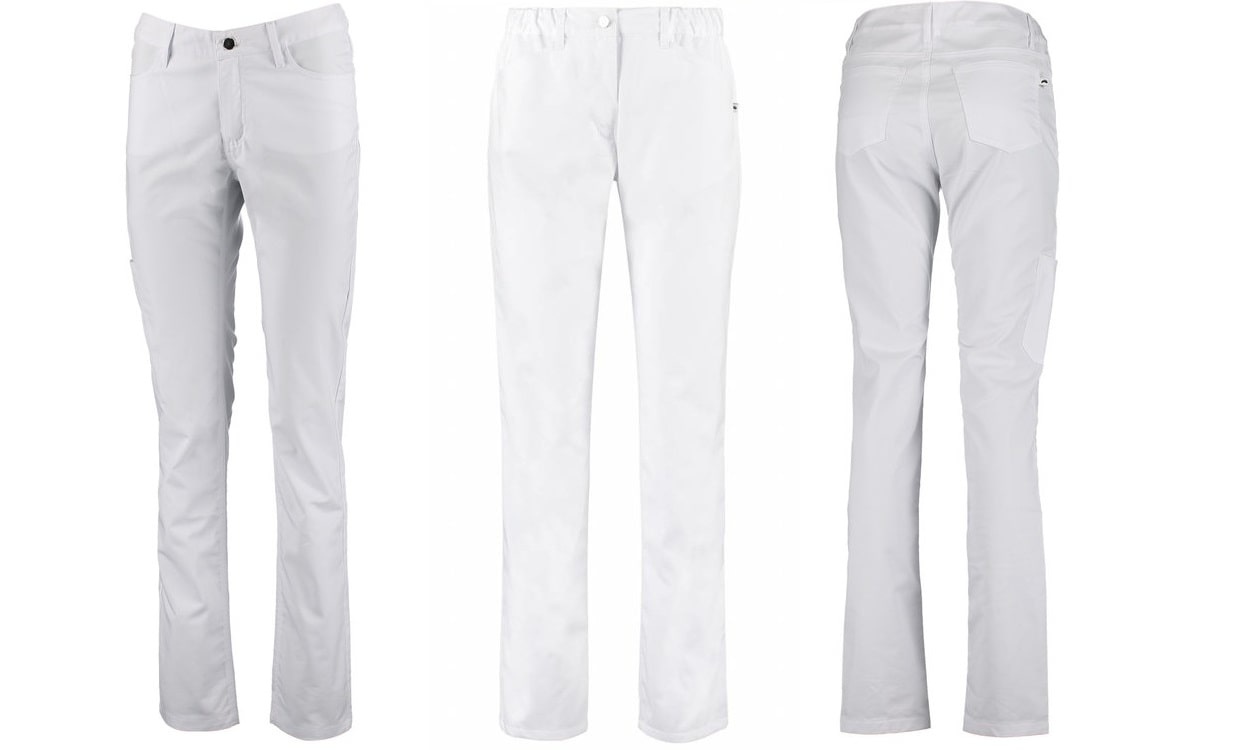 Buy care pants? Choose your job, your style, your choice
Whether you live in the Netherlands or Belgium, we supply care pants that really suit you. We do this with attention to your profession, your style and your choice. You can always contact us for personal style advice. We have more than a decade of experience and know that you, as a healthcare professional, deserve the very best healthcare trousers. That way you go to work every day with a good feeling.