Buying clothes for nurses? View our range
Are you looking for clothes for nurses? Zorgkleding.nl offers you the #1 range of the Benelux. You will find the best in our webshop nurse pants, uniforms and sister clothing in general. You will find both white clothing and colored clothing in our range, so you can be sure that you will find the style that suits you.
Buying clothes for nurses? Our 3 golden tips
When you want to buy clothes as a nurse, there are a lot of things that you have to pay attention to. Think of the size, the fit, the cut and also practical matters such as hygiene, washability and the dress code from your employer. In home care, community care and private clinics, we see that nurses often have a free choice in the color of the nurse clothing they wear. However, this does not apply to hospitals.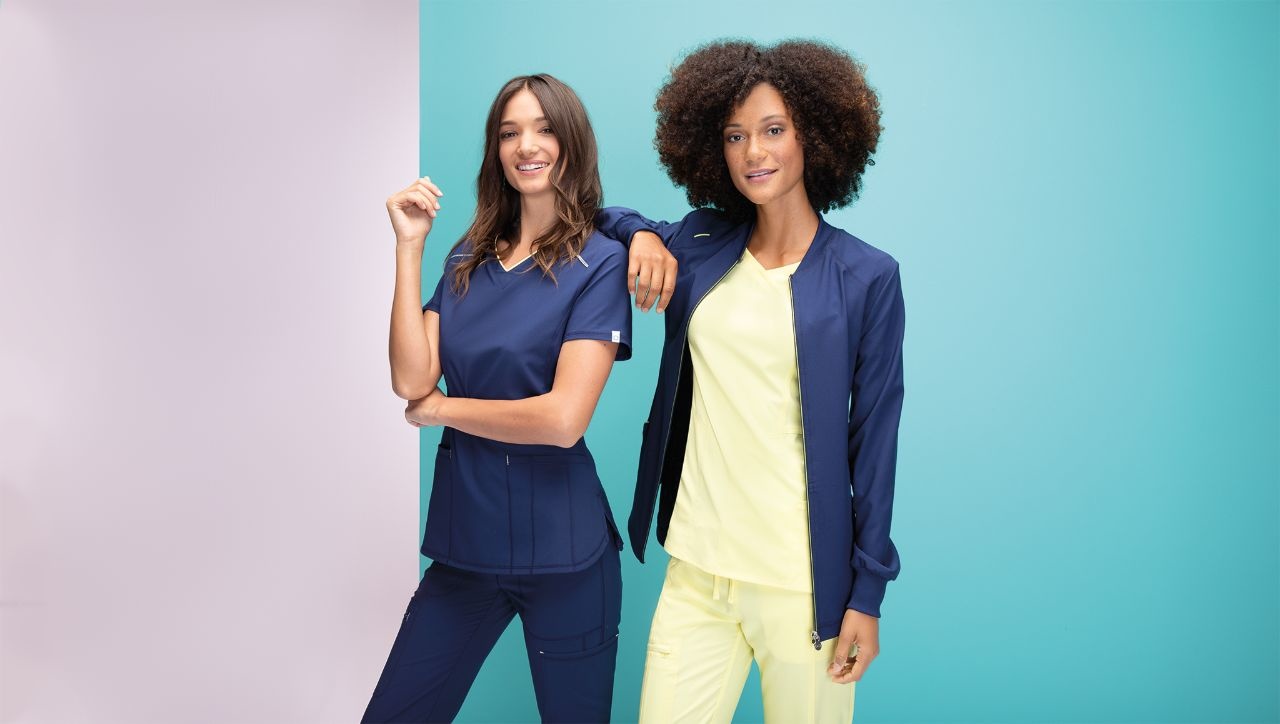 1. Choose long-lasting comfort (very important!)
Working in healthcare is tough. You are on the move a lot and the workload is high. That is why it is important not only to look at the price when buying nursing clothes, but also at the wearing comfort. Take a good look at the type of fabric that has been used. This is important for tunics, but certainly also for trousers. In general, we advise our customers to opt for jackets made of polyester, possibly supplemented with spandex. Cotton is also a great option, because it is permeable to air and "breathes" well.
When it comes to comfort, also think about the right size. Never buy a size too small because you were already planning to lose weight, or a size too big because you think it fits better. A good fit is essential to be able to work comfortably and ergonomically. At Zorgkleding.nl we have a wide range of sizes including 2XS, XS, S, M, L, XL, 2XL, 3XL, 4XL and 5XL.
2. Choose hygienic and easy to wash out
When you are at work every day, you have to wash a lot of work clothes every week. To ensure that you save costs and work in an environmentally friendly way, it is smart to take a good look at the washability when buying nursing clothing. The colder you can wash the clothes, the better. In addition, pay close attention to hygiene. Did you know, for example, that our Cherokee Infinity nurse clothes have so-called Certainty-technology features? Thanks to this anti-microbial technology, Cherokee Infinity clothing has anti-bacterial capabilities. This ensures a bacterial reduction of no less than 99%.
3. Choose a style that suits you (and makes you happy)
Most people do not immediately think of style or fashion when they think of workwear. At Zorgkleding.nl we do. We believe that you enjoy your work more when you look stylish. That is why we have a fashionable range of clothing for nurses. The brands in our nurse range are:
Do you want to make sure you make the right choice in terms of style? First check whether your employer has a certain dress code. As long as you adjust to this, you will never go wrong. Are the regulations flexible? Then you can opt for a tunic with a printje, An tan or a unikleur.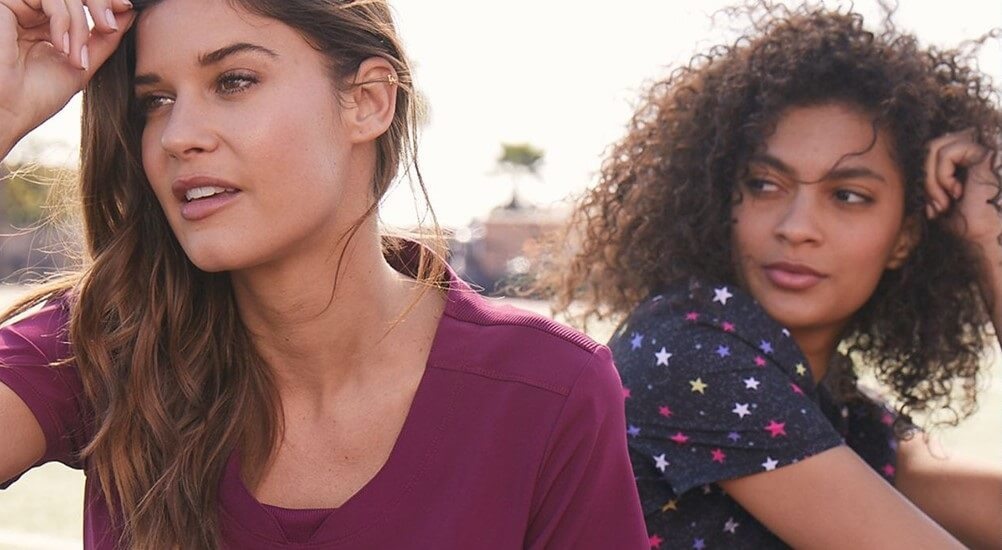 Nurse clothing of the highest quality at Zorgkleding.nl
Did our tips help you to buy the right nurse clothes? If not, feel free to ask us for personal style advice via DM Facebook of Instagram. We are happy to help you and tell you everything about sizes, fits, clothing care and much more.